EduCity Training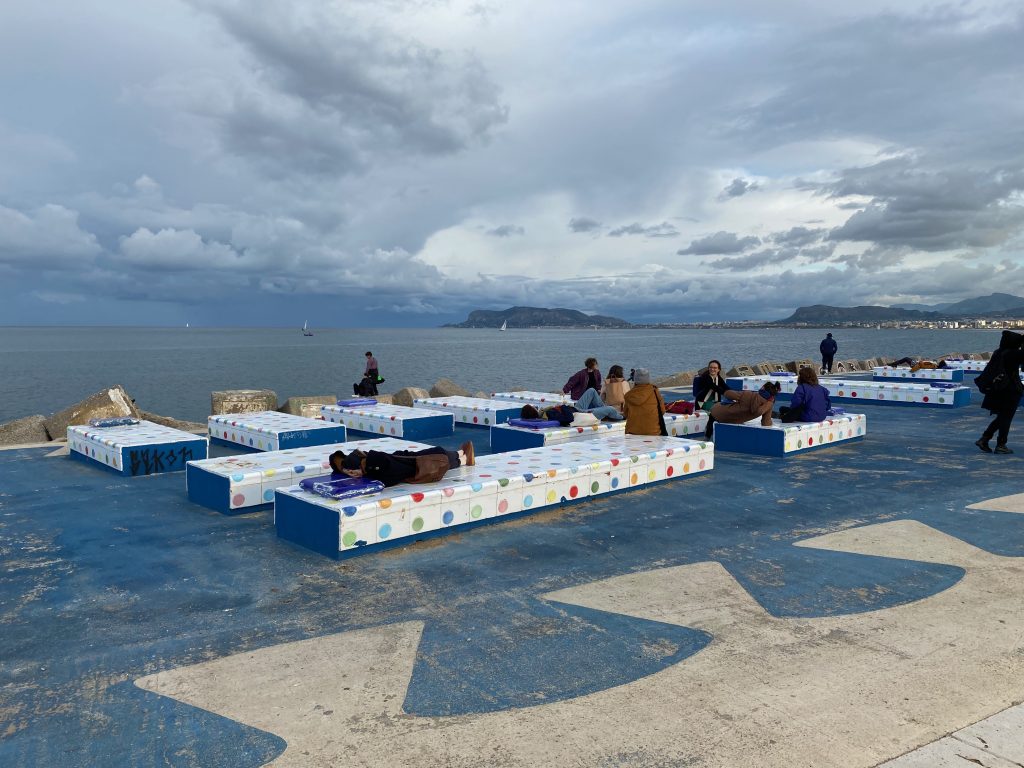 Together with our partners from Palermo, Marseille, Sofia and Seville at the end of November 2022 we met in for the EducCity training program. In  Palermo we have gathered a group of neighbourhood facilitators for a week of exchange and reflection around our experiences of accompanying and supporting processes of social engagement, co-creation and co-management of commons.
In the frame of the Edu-City project we have been developing a Handbook gathering approaches, methodologies, tools and practices on the topic of the neighbourhood as learning spaces. Urban space is a rich repository of experience and memories, an agora for social life and an open library of knowledge and practices. Edu-City is in particular focused on the neighbourhood dimension, and the potential of neighbourhoods as spaces of social engagement.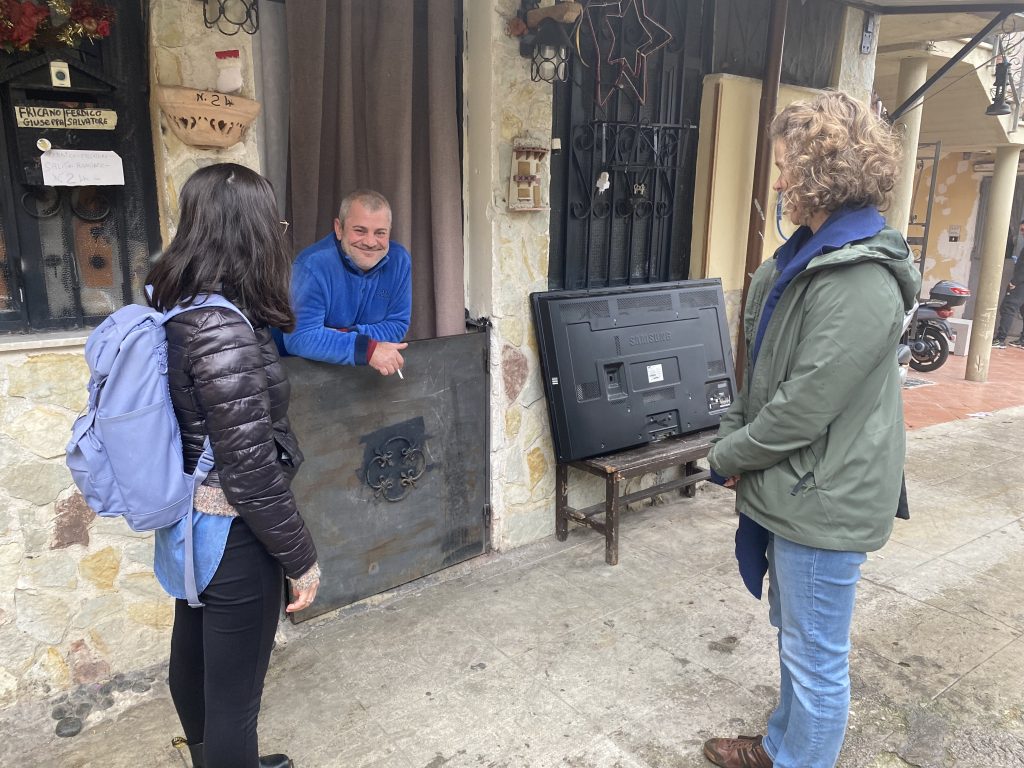 The week in Palermo has been an unique opportunity to peer-review our proposals and try them out, to question and share our practices, as well as to acknowledge the limitations of our agency. But overall it has been a huge source of inspiration and an affirmation of the enormous value of co-creating together, not only by transforming our surroundings but by transforming the quality of our interactions (human and non-human).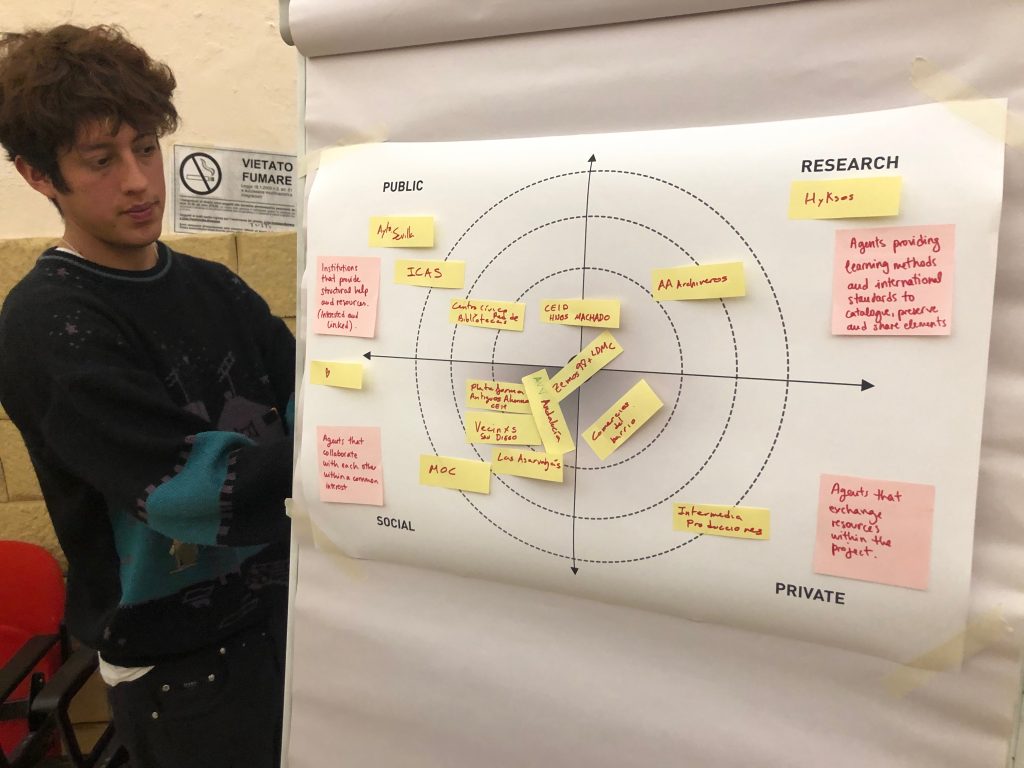 Il Capo has been a home to us for 5 days. Following our inquiries on the complexity of the urban dimension we have been learning, relearning and unlearning with the neighbours what it means to be alive in Il Capo in 2022 and what it is actually here at stake. Each one of us brought their own entry point and their own ways of looking at the world. But our outsider position soon started to diffuminate as the days passed and the faces started to become familiar. Hopes, desires, and complains arose organically in the multiple occassions that we had to exchange impressions with the neighbours. Sometimes it was openly and proudly, with the dignity of a life-long fighter, and in other ocassions it was hidden under a layer of nostalgia, like that of one who is coping with loss and abandonement.
Like Italo Calvino beautifully expressed in his piece "Invisible Cities" (one of the inspirations for the Urban Reconnaissance platform): "Being somewhere else is like facing a negative mirror. One realises the few one actually has by discovering all you did not have and you will never do". The hospitality and openness of the inhabitants of Il Capo helped us inmensely to reframe our assumptions and move beyond the mere search of solutions and put the emphasis in understanding collaboration as a basic human exchange in which one has to be open to receive in order to be able to give something back. As well as the cruciality of understanding the delicacy of the threads connecting us. Distorted by the inertia of transformation and time, only held together by the (sometimes) invisible forces of solidarity and care.
These days have been a great opportunity to set a solid basis for our on-going engagement in each of our neighbourhoods. In our case in the südliche Friedrichstadt together with our partners of the Amerika-Gedenkbibliothek and Hebbel am Ufer. We are looking forward to continuing our engagement and setting the conditions to actively engage with our communities in redefining our shared future.