From the Sea to the City Conference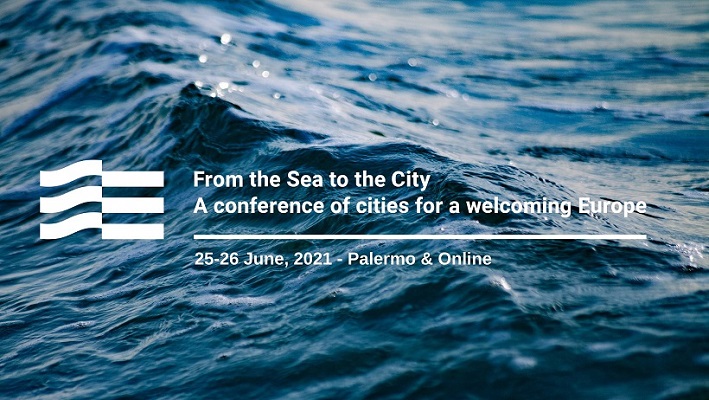 The upcoming Cities for a Welcoming Europe Conference will take place on 25-26 June 2021. The event, which is co-organised by Tesserae, is an initiative of the From the Sea to the City consortium and will be the first step in a larger process of creating a network of cities and civil groups with the goal of helping European cities take an active role in EU migration politics.
The conference programme includes a series of online panels with EU representatives, city councillors, academics and activists on themes of human rights conscious migration policy and advocacy, as well as a live stream of public roundtable discussions between EU city mayors in Palermo.
In preparation for the conference, the consortium held four online panels in 2020 to present and discuss the 5 central demands behind the From the Sea to the City initiative. You can watch an archive recording of the 2020 panels here..
Download the conference program