Grafting - UPPER policy conference on Nature Based Solutions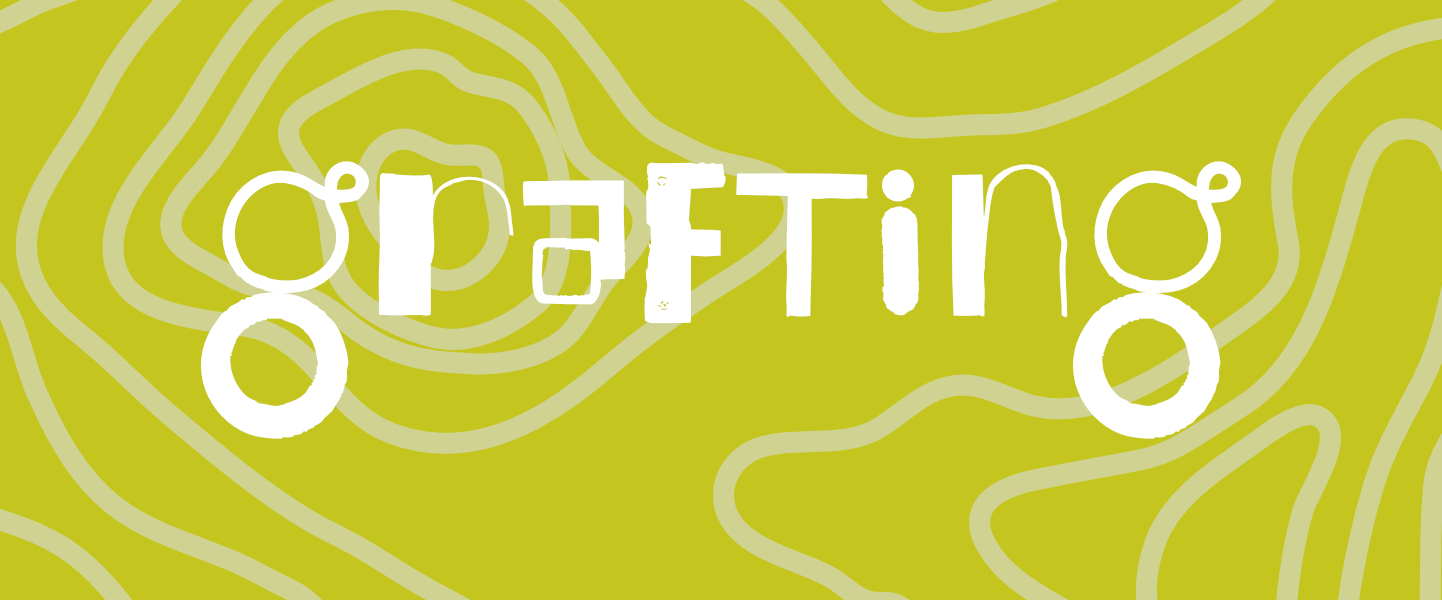 In italiano in fondo
Conference on Nature-Based Solutions for Sustainable Urban Policy and Social Inclusion
The 'Innesti' (Grafting) conference will take place from 24-25 September 2021 in Latina (Italy) and online, and will focus on nature-based solutions as an opportunity for sustainable urban policy and social inclusion. The event will be the third policy conference co-organised by Tesserae as part of the UPPER project, following on from last year's Intorni (Surroundings) conference.
Nature-based solutions (NBS) is a relatively new entry in the vocabulary of environmental sciences and planning. As a concept, it was initially introduced to promote nature as a means for providing solutions to climate mitigation and adaptation challenges, but has quickly gained the status of an umbrella term encompassing a wide range of practices inspired by, supported by or copied from nature. Within Europe, policy makers have integrated the concept into their 'Horizon Europe' programme for research and innovation, aiming to align biodiversity and ecosystem services with goals of innovation, job creation, and sustainable societal development.
NBS are at the heart of the innovations imagined by UPPER's project in Latina to co-design the city's public green spaces together with citizens in order to improve environmental conditions, safeguard biodiversity and promote green entrepreneurship, environmental education and the inclusion of disadvantaged people.
The Grafting conference will explore the potential of NBS to support new urban policy paradigms encompassing strong systemic approaches to sustainability and social inclusion. The concept of grafting adopted in the event's title is meant as a metaphor for the mixing of innovative practices and knowledge from different territories to produce new and more successful strategies.
The two-day conference will be split into two parts, hosting an international session online in English on the first day dedicated to EU policy perspectives, and a second session in-person in Latina on day two in Italian, focused on national and local policy applications in Italy. The conference will also feature site visits and co-design activities, allowing participants to explore how the theories and ideas discussed at the event link concretely to real world projects and to UPPER's local action plans.
Registration for the Grafting Conference is open on UPPER's Eventbrite page
Link to zoom
https://us02web.zoom.us/j/83985043179?pwd=QUd4WFlXUUMvbGw2V1E5T2Z0cHJ0UT09
Meeting ID: 839 8504 3179
Passcode: 771148
Program (TBC)
Nature Based Solution for Sustainable Urban Policy and Social Inclusion
web conference (in English)
Welcome and program of the day
Lorenzo Tripodi, Tesserae Urban Social Research
Institutional greetings, Comune di Latina
Urban Innovative Actions
Tommaso Galli, UIA
NBS innovation in Urban policy and research

Moderated by Giuseppe Bonifazi, Sapienza University of Rome

Introduction
Cristina Simone, Sapienza University of Rome
NATure-based URban innoVATION: Four Years of Partnering for Nature-Based Solutions across Europe.
Highlights of the Urban Regional Innovation Partnerships
Intza Balenciaga, ICLEI European Secretariat, Project Officer.
Go Green Routes
Tadhg MacIntyre, National University of Ireland Maynooth, project coordinator
GreenUP Vertical Edible: Changing Paradigm for Healthier Cities
Giacomo Pirazzoli, DIDA – Università di Firenze
The importance of the mobility footprint to guide and monitor strategic policies, Hubert Dusausoy, Engie

Discussion and conclusions
Nature based Solutions: opportunity for cities
Hybrid conference @ Sala De Pasquale, Comune di Latina, piazza del Popolo 1, Latina (in Italian)
Introduction and program of the day
Lorenzo Tripodi, Tesserae Urban Social Research
Institutional Greetings,
Municipality of Latina
Urban Innovative Actions
Tommaso Galli, UIA
Session 1 / Nature Based Solutions: an Italian showcase

Introduction
discussant: Alberto Budoni, Sapienza University of Rome
Zappata Romana, Roma
Luca D'Eusebio
Picasso Food Forest, Parma
Francesca Riolo
La relazione uomo-animale come nuova frontiera delle nature-based solutions: l'esperienza di Lucca nel progetto In-Habit
Francesco Di Iacovo, Università di Pisa

Coffee break
Session 2 / Latina and UPPER innovations

Designing NBS integrating environmental, urban planning, economic and social aspects.
Alberto Budoni, Cersites Sapienza
UPPER Livin' Monitoring e visualising environmental data for NBS
Hubert Dusausoy, Engie
Upper Seeds: innovation between nature, culture an sociability.
Roberta Cocchioni, Cooperativa Labirinto
Co-design and storytelling for NBS
Chiara De Grandi, Tesserae Urban Social Research
Angelica Vagnozzi, Municipality of Latina: next steps

Lunch break
Upper Stories: territorial reconnaissance with the protagonists of transformation
 – 
Upper Stories in Piazza Ilaria Alpi: interviews to the local stakeholders involved
curated by Tesserae Urban Social Research

Nice Canari, Cersites Sapienza di Roma
Patrizia Passarelli, educatrice Labirinto attività sportive
Paolo Manfré, educatore Labirinto attività ecologiche/educazione ambientale e al rapporto con gli animali
Riccardo Colabattista, comitato di quartiere Ilaria Alpi

 – 
Upper Stories in via Goya: exploration walk
curated by Tesserae Urban Social Research
Francesco Vetica, Cersites Sapienza di Roma
Education based on nature: approaches and experiences by comparison
 – 
Education based on nature: approaches and experiences by comparison.
Online session for teachers
Moderator: Roberta Cocchioni, Cooperativa Labirinto
with:

Roberto Farné, University of Bologna
Cinzia Petrucciani, Istituto Comprensivo D'Acquisto (Gaggio Montano), Rete Scuole all'Aperto
Elisabetta Burchietti, Istituto Comprensivo Tasso di Latina Progetto UPPER
Serena Cassoni – Liceo Grassi di Latina Progetto UPPER
Tania Famà, Istituto Comprensivo Giuliano di Latina Progetto UPPER
---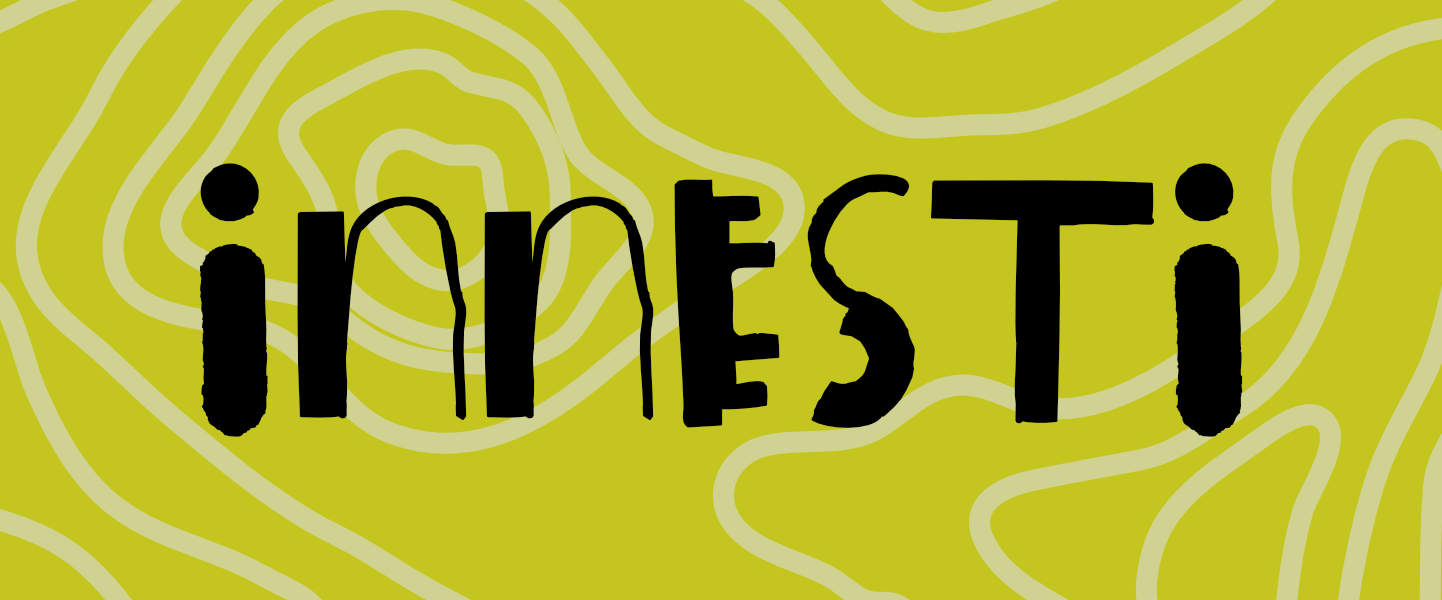 Innesti
Soluzioni basate sulla natura per le politiche urbane sostenibili e l'inclusione sociale.
UPPER policy conference, 24-25 Settembre 2021, Latina & online
Le Nature-Based Solutions (NBS) sono un termine relativamente nuovo nel linguaggio delle scienze dell'ambiente e della pianificazione territoriale. Si tratta di un concetto introdotto nello specifico per promuovere la natura come fonte di soluzioni per la mitigazione climatica e le sfide dell'adattamento, ma ha guadagnato rapidamente uno status di termine onnicomprensivo che raccoglie una vasta gamma di pratiche ispirate, copiate o alimentate dalla natura. A livello di politiche europee, il concetto è stato acquisito nel nuovo programma quadro per la ricerca e l'innovazione Horizon 2020, proponendo una nuova narrativa che allinea biodiversità ed servizi ambientali con gli obbiettivi dell'innovazione per la crescita e la creazione di impiego, e con una apertura potenziale a percorsi di trasformazione verso lo sviluppo sostenibile della società (Nesshöver et al. 2016).
Le soluzioni basate sulla natura sono al centro delle innovazioni immaginate dal progetto Upper per co-progettare gli spazi verdi pubblici di Latina insieme ai cittadini al fine di migliorare le condizioni ambientali, salvaguardare la biodiversità, promuovere l'imprenditoria verde,  l'educazione ambientale e l'inclusione di soggetti svantaggiati. Con questa conferenza si intende discutere il potenziale delle NBS per sostenere un nuovo paradigma urbano con un forte approccio sistemico basato su sostenibilità e inclusione sociale. Il concetto di "Innesto" adottato come titolo va inteso come metafora per un'approccio che combini robuste radici solidamente piantate nella specificità di un territorio con le pratiche e i saperi innovativi capaci di produrre nuovi germogli resistenti e fertili. 
La conferenza in due giornate proporrà una sessione in inglese dedicata alla prospettiva europea ed una seconda giornata in italiano focalizzata sulla applicazione nel contesto nazionale e locale
La conferenza sarà completata da visite sul campo e attività di coprogettazione previste nel piano di azione locale di UPPER, con l'intento di legare concretamente la discussione teorica on l'applicazione concreta di idee al territorio. 
 Nei limiti consentiti dalla pandemia, la conferenza avrà un formato ibrido, con la sessione internazionale che si svolgerà online e le attività del secondo giorno in co-presenza a Latina. Questo evento è il terzo della serie di conferenze previste dal progetto UPPER ed è organizzato da Tesserae Urban Social Research in collaborazione con Ce.R.S.I.Te.S. – Centro Ricerca e Servizi per l'Innovazione Tecnologica  della Sapienza – Università di Roma. 
La registrazione agli eventi  di Innesti è aperta sulla pagina  Eventbrite di UPPER
(per le condizioni dovute al Covid 19 gli eventi in presenza sono riservati a un numero ristretto di partecipanti)
---
Programma (in via di completamento)
Nature Based Solution for Sustainable Urban Policy and Social Inclusion
web conference (in English)
Welcome and program of the day
Lorenzo Tripodi, Tesserae Urban Social Research
Institutional greetings, Comune di Latina
Urban Innovative Actions
Tommaso Galli, UIA
NBS innovation in Urban policy and research

Moderated by Giuseppe Bonifazi, Sapienza University of Rome

Introduction
Cristina Simone, Sapienza University of Rome
NATure-based URban innoVATION: Four Years of Partnering for Nature-Based Solutions across Europe.
Highlights of the Urban Regional Innovation Partnerships
Intza Balenciaga, ICLEI European Secretariat, Project Officer.
Go Green Routes
Tadhg MacIntyre, National University of Ireland Maynooth, project coordinator
GreenUP Vertical Edible: Changing Paradigm for Healthier Cities
Giacomo Pirazzoli, DIDA – Università di Firenze
The importance of the mobility footprint to guide and monitor strategic policies, Hubert Dusausoy, Engie

Discussion and conclusions
Innovazioni basate sulla natura: una opportunità per la città
Conferenza ibrida @ Sala De Pasquale, Comune di Latina, piazza del Popolo 1, Latina (in Italiano)
Introduzione e programma del giorno
Lorenzo Tripodi, Tesserae Urban Social Research
Saluti istituzionali dal Comune di Latina
Urban Innovative Actions
Tommaso Galli, UIA
Sessione 1 / Soluzioni basate sulla natura: il panorama italiano

Introduzione
modera: Alberto Budoni, Sapienza University of Rome
Zappata Romana, Roma
Luca D'Eusebio
Picasso Food Forest, Parma
Francesca Riolo
La relazione uomo-animale come nuova frontiera delle nature-based solutions: l'esperienza di Lucca nel progetto In-Habit
Francesco Di Iacovo, Università di Pisa

Coffee break
Sessione 2 / Latina e le innovazioni di UPPER
modera: Alberto Budoni, Sapienza University of Rome

Progettare le NBS integrando aspetti ambientali. urbanistici, economici e sociali
Alberto Budoni Cersites Sapienza
UPPER Livin' Monitorare e visualizzare i dati ambientali per le NBS
Hubert Dusausoy, Engie
Upper Seeds: innovazione tra natura, cultura e socialità.
Roberta Cocchioni, Cooperativa Labirinto
Coprogettare e narrare le soluzioni basate sulla natura.
Chiara De Grandi, Tesserae Urban Social Research
Angelica Vagnozzi, Comune di Latina: prossimi passi del progetto

Pausa Pranzo
Upper Stories: ricognizioni sul territorio con i protagonisti delle trasformazioni
 – 
Upper Stories in Piazza Ilaria Alpi: interviste ai protagonisti della trasformazione
a cura di Tesserae Urban Social Research

Nice Canari, Cersites Sapienza di Roma
Patrizia Passarelli, educatrice Labirinto attività sportive
Paolo Manfré, educatore Labirinto attività ecologiche/educazione ambientale e al rapporto con gli animali
Riccardo Colabattista, comitato di quartiere Ilaria Alpi

 – 
Upper Stories in via Goya: passeggiata esplorativa
a cura di Tesserae Urban Social Research
Francesco Vetica, Cersites Sapienza di Roma
Educazione basata sulla natura: approcci ed esperienze a confronto
 – 
Educazione Basata sulla Natura. Approcci ed esperienze nella scuola pubblica italiana
Sessione online per insegnanti
Modera: Roberta Cocchioni, Cooperativa Labirinto – progetto Upper
Intervengono:

Roberto Farné, Università di Bologna
Cinzia Petrucciani, Istituto Comprensivo D'Acquisto (Gaggio Montano), Rete Scuole all'Aperto
Elisabetta Burchietti, Istituto Comprensivo Tasso di Latina Progetto UPPER
Serena Cassoni – Liceo Grassi di Latina Progetto UPPER
Tania Famà, Istituto Comprensivo Giuliano di Latina Progetto UPPER