Mehringplatz StoryLab #3 - Collecting Stories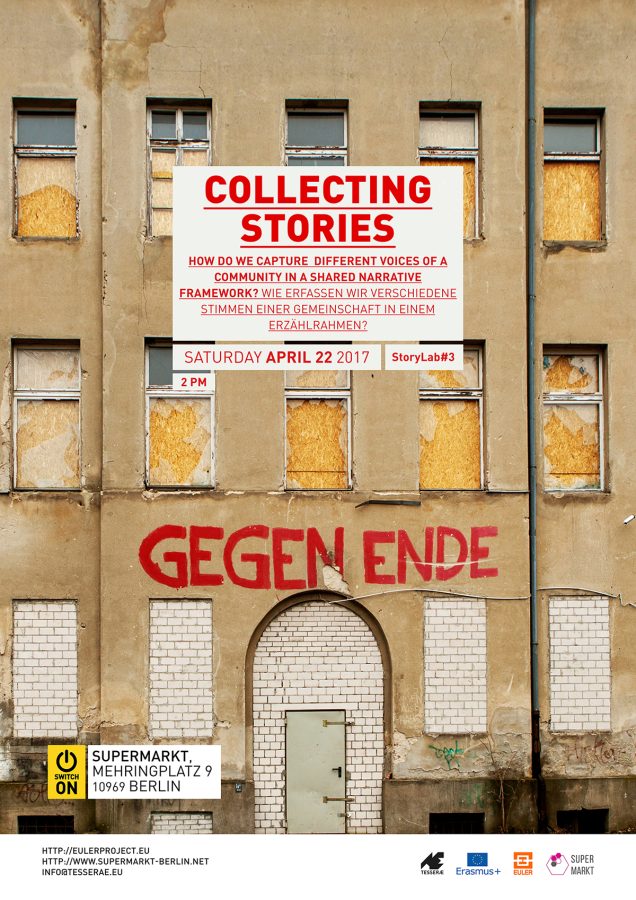 How do we capture different voices of a community in a shared narrative framework?
Next Mehringplatz StoryLab "Collecting Stories" will take place Saturday April 22 at SUPERMARKT.  We will introduce a new tool, the Mehringplatz Card Set, to trigger the collection and recomposition of narratives about the neighbourhood.
——
Saturday 22 April, 2pm
SUPERMARKT, Mehringplatz 9
10969 Berlin
Free registration on Facebook!
info@tesserae.eu