Mehringplatz Anknipsen 2 - Nachbarschaftsatlas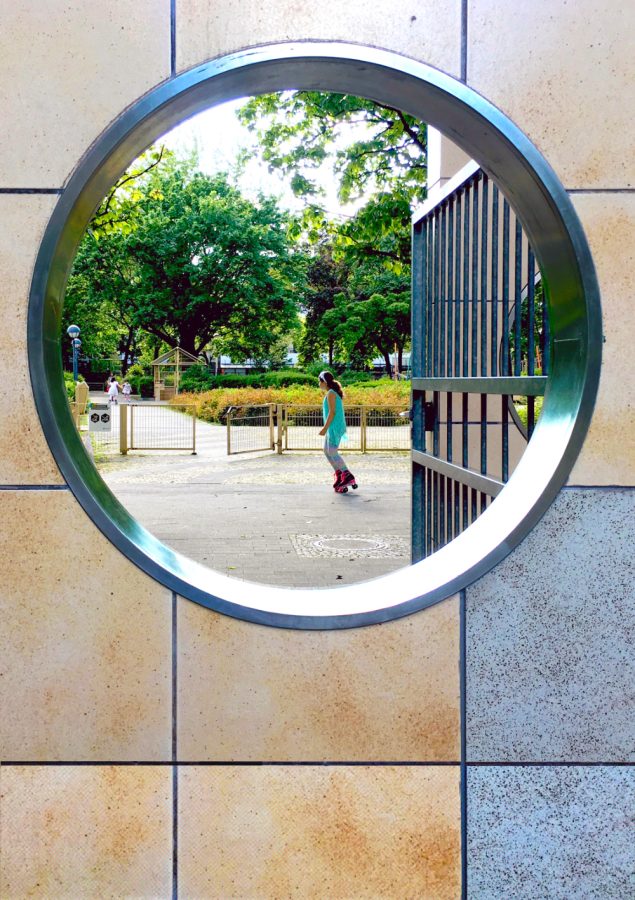 (English below)
Mehringplatz Anknipsen Laboratorien – Der Nachbarschaftsatlas der Südlichen Friedrichstadt
Möchtest du dich als Bürger*in in deine Nachbarschaft mehr einbringen? Bist du als Aktivist*in an Methoden für eine bessere Kommunikation von lokalen Themen interessiert? Kennst du dich mit der lokalen Geschichte aus und möchtest dich mit dem Erbe der Südlichen Friedrichstadt befassen?
Dann nimm an den Mehringplatz Anknipsen-Laboratorien teil!
In mehreren Sitzungen von Dezember 2019 bis Juni 2020 werden wir gemeinsam den Nachbarschaftsatlas ausprobieren und weiterentwickeln, um Geschichten, Ideen und Visionen der Nachbarschaft zu sammeln. Ziel ist es, die lokale Gemeinschaft zu stärken und Bürger*innen sowie Organisationen der Südlichen Friedrichstadt zusammenzubringen.
Was ist der Nachbarschaftsatlas? … eine digitale Plattform, die Informationen verschiedener Art zur Südlichen Friedrichstadt miteinander verbindet: Z.B. Kollektive Geschichten, Interviews mit lokalen Akteur*innen, Informationen über laufende Projekte und Kampagnen oder Kiezerkundungen. Mit den Laboratorien werden wir den Nachbarschaftsatlas mit Leben füllen. Jede Sitzung widmet sich einem anderen Thema wie beispielsweise den Veränderungen in der Südlichen Friedrichstadt, Erinnerungen oder Zukunftsvisionen. 
Die Mehringplatz Anknipsen-Laboratorien sind Teil eines internationalen Austauschprogramms! 
Vier der Teilnehmer*innen des Workshops in Berlin können auch am ein-wöchigen internationalen Austauschprogramm in Palermo teilnehmen, das die Gelegenheit bietet, sich mit Bürger*innen anderer Städte zu vernetzen.
Die Teilnahme an den Mehringplatz Anknipsen-Laboratrien ist kostenlos ebenso wie das ein-wöchige Austauschprogramm in Palermo.
Kontakt und Anmeldung zu den Laboratorien: franziska@tesserae.eu
Weiterführende Informationen:
http://www.tesserae.eu/project/comensi/
Nächste Termine:
Am Freitag, 10. Januar um 18 Uhr treffen wir uns in der Kiezstube (Mehringplatz 7), um uns mittels Mapping-Übungen der Südlichen Friedrichstadt zu nähern.
Am Sonntag, 19.01. wird von 11 bis 13 Uhr in der Amerika-Gedenkbibliothek im Rahmen des offenen Angebots Sonntagsbureau das nächste Treffen stattfinden, bei dem es um die Ideen, Anregungen und Hinweise der Bewohner*innen und weiterer Interessierten zum Nachbarschaftsatlas geht.
Switch on Mehringplatz – The Neighbourhood Atlas of Südliche Friedrichstadt
Are you a citizen who wants to be more active in the neighbourhood? Are  you an activist interested in tools to improve the communication of local issues? Do you know about local history and aim to consolidate the heritage of the Südliche Friedrichsstadt?   
Join the Mehringplatz Switch On laboratory!
In several sessions from December 2019 to June 2020, we will experiment and develop the Neighborhood Atlas to gather neighbourhood stories, ideas, and visions. The purpose is to strengthen the local community and to bring citizens and organizations from Südliche Friedrichstadt together.
What is the neighbourhood atlas? … a digital platform that connects information of various kinds to Southern Friedrichstadt: Collective stories, interviews with local actors, information about ongoing projects and campaigns, or neighbourhood exploration. Through the laboratories we will fill the Neighbourhood Atlas with life. Each session is dedicated to a different topic such as the changes in the southern Friedrichstadt, memories or visions of the future.
The Mehringplatz Switch-on workshops are part of an international exchange program!  Four of the people attending the workshop in Berlin will also take part in the one-week international exchange program in Palermo, an opportunity of networking with citizens from the other cities.
Participation in the workshop sessions in Berlin is free as well as in the international exchange program in Palermo.
Please get in contact and register for the workshop: franziska@tesserae.eu
Further information:
http://www.tesserae.eu/project/comensi/
Next Meetings:
On Friday, January 10th at 6 pm we meet in the Kiezstube (Mehringplatz 7) to use mapping exercises to get closer to the southern part of Friedrichstadt.
On Sunday, January 19th from 11 am – 1 pm we will meet  in the Amerika-Gedenkbibliothek as part of the open program Sonntagsbureau, which will deal with the ideas, suggestions and hints of the residents and other interested persons on the Neighbourhood Atlas.
We will present the project and discuss the best way to use this opportunity to support the local community of Südliche Friedrisschtadt.
Participation in the workshop sessions in Berlin is free as well as in the international exchange program in Palermo.